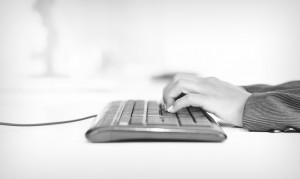 Jason Gough computing services understands that IT is a key element that drives your business and used correctly can create a significant competitive advantage for you over your competitors. To help you achieve this competitive edge we offer your business over 20 years of experience coupled with independent advice, access to the most leading edge hardware and software at competitive prices through our relationships with some of the biggest distributors in the U.K.. We also strongly believe that a core requirement for any modern day business is quality IT support, we strive to provide our customers with an unparalleled service at reasonable rates. Either by becoming their IT department or by complementing their existing IT department. Is IT taking up valuable hours that could be spent on growing your business?, if so we can help. We believe that prevention is better than cure, so we will assist you in getting your systems to a supportable level and then carry out routine preventative maintenance with the goal to reduce serious incidents to a minimum. If and when these incidents do materialise we can provide timely responses either in minutes via a remote session or alternatively by an on-site presence.
On-site Support and Consultancy. If you don't have an existing I.T. department we can act as your own department, not only in servicing your existing users with their requirements but also by providing you with our independent advice to help you get the best out of your systems.
IT Department support, if you already have an on site IT presence then we can happily work alongside them to provide support in times of holiday, illness or during a major project or incident as and when they require it.
Remote Support, we can provide your users or IT Staff support remotely via the internet without coming to site.
Being a Microsoft Certified Engineer and Partner we have experience of a vast majority of the Microsoft Product line including:-

All versions of the Microsoft Desktop operating System especially Windows 95, 98, NT, 2000, XP, Windows 7 and Windows 8.
All versions of Microsoft Server Operating systems including NT 3.51, NT 4.0, Server 2000, Server 2003, Server 2008 and 2012.
All versions of the Microsoft Small Business Server Operating systems including Small Business versions 4.0, 4.5, 2000, 2003, 2003 r2, 2008, 2011 and 2012.
Microsoft Exchange versions 5.5, 2000, 2003, 2007 and 2010
Hosted Microsoft Exchange
Active Directory

To complement our knowledge of Microsoft Exchange we also offer Cloud and on premise Antivirus, antispam and email message archival systems.
Multi-Vendor software support and sales, other than our close affiliations with Microsoft we have built up both a wealth of knowledge and also excellent working relationships with a number of software vendors including but not limited to the following:-

McAfee – Security Products
Symantec  – Security and backup products for Business
AVG  – Antivirus and security suites for Business
Google  – Google Postini (Cloud Based Antispam and Email Archival), Google Apps for Business
Trend Micro – Antivirus, Internet and Cloud Security Services
Adobe
Panda Security
Intermedia  – Cloud based systems i.e. hosted Exchange
Research in Motion –  Blackberry Enterprise Solutions for Microsoft Exchange
Attix5 – on Line Backup solutions for, desktops, laptops, servers inc SQL and Microsoft Exchange

Software Licencing and compliance, we can provide your business with consultancy if you are concerned about the status of any of your existing software packages. We can work out how many licences you require to be compliant and also the most cost effective way of purchasing them.
Business Grade Desktop, Laptop and Tablet devices. We can supply, install and maintain just about any business grade computer, if you prefer we can also build you bespoke desktop computers to your exact specification.
Servers, working closely with our distribution partners we can happily supply, install and support just about any make and model of server running the Windows operating systems.  We work with the best manufacturers to provide you with the best product and solution for your environment. So if you are a small or large business we can find the right server for you.
Do you have existing servers or client computers that are in need of upgrades?.  If so we can obtain and install just about any spares on the market  for manufacturers such as HP, DELL, Fujitsu, Toshiba, Samsung, Sony  and many more besides.
Networks, whether you need a new network or have issues with an existing network in terms of speed, reliability, remote connectivity etc, we can help we have built up knowledge and experience by installing, troubleshooting, and maintaining most areas of the Local Area network including, switches, hubs, cabling wireless, Firewalls, VPN and remote user access.
Data protection, we offer installation, support and troubleshooting on a range of backup and recovery products. Such as traditional tape backup, cloud based backup solutions for desktop, laptop, servers inc SQL and Microsoft Exchange, disk backup including backup to NAS.
Peripherals, we offer a wide range of peripheral devices and also spares for almost all products including but not limited to the list below:-
Printers
Scanners
Fax solutions
Laptop Spares inc, screen replacement, chargers, hard drives, keyboards and memory, docking stations, extra batteries
Consumable items, ink cartridges, Toners, ribbons, laser printer drums and fusers.
Cabling, network cables pre made or in 100 or 305mtr drums, usb, hdmi, power cables, video cables, adsl cables etc
Network Attached Storage (NAS) systems
Battery Backup solutions, surge protection and UPS systems
Headsets, Skype Phones
Desktop computers spares inc mainboards, processors, memory, hard drives, keyboards, mice, screens, optical drives.
Tape backup Systems, data and cleaning tapes.
Projectors inc brackets and lamps